Jaton Gunter & Buon Vino Promo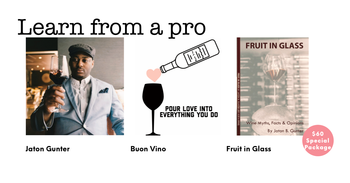 Check out Jaton's Instagram profile, give him a follow, and also visit his website fruitinglass.com. We are proud to champion community, education, and conversation, and we're grateful to have the platform of our shop to encourage others to do the same. We remain hopeful that we can overcome obstacles, that everyone has a right for their voice to be heard peacefully, and that wine as a unifying symbol of communion persists.
IMPORTANT: WHEN PLACING YOUR ORDER, SELECT PICKUP AT BUON VINO, AND PLEASE PROVIDE YOUR MAILING ADDRESS!!!